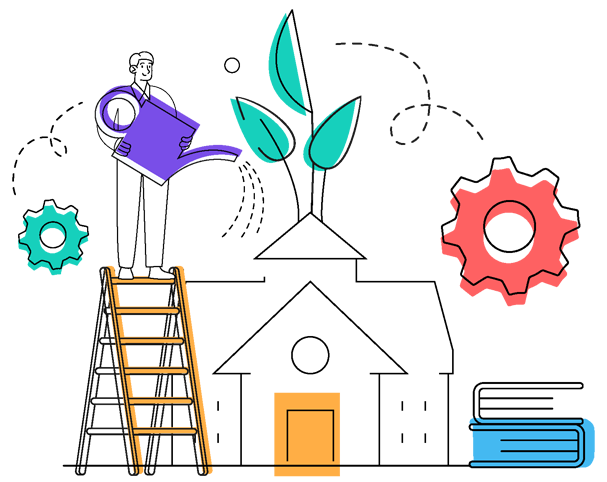 Founded in February 2014 and fully launched in September 2015, Educater has since gained hundreds of establishments across a variety of settings, including nurseries, schools, academies, MATS, independent schools, and local authorities across the UK.
Our team strike the perfect balance between software and education industry knowledge. Educater was created by software development experts who specialise in collaborative solutions, working together with schools, nurseries and industry experts from educational settings and educational bodies, such as NASS, Nasen, Helen Sanderson Associates and STAT Sheffield. We also integrate with leading school management ICT systems such as Capita Sims, RM Integris, Advanced (formerly Facility CMIS), Wauton Samuel, ScholarPack, SchoolBase, Bromcom and Engage.
At Educater, we understand how valuable your time is. That is why our system allows your teachers and leaders to spend more time effectively in the classroom and workplace. Our vision is to provide you with a system that is reliable, straightforward and user-friendly. The Educater platform is flexible in both content and use, allowing you to make it as simple, or as complex as required.
We have a tool to meet your every need

Assessment Tracker
Tiny Tracker 
Observation Tracker

Mail
Report Writer
SEND
Parent Passport


Open Entry
Customer Portal
Our team are always ready and on hand to support you and your colleagues. We have an in-house Customer Service Team, who are available to support you with any questions that may arise. We also have an in-house Development Team, one of whom is dedicated to Customer Support, ensuring we meet your every need. Our experienced Education Consultants, who themselves are in or have been in the teaching profession at a senior level, are able to showcase our system and also meet with staff members to discuss requirements and provide staff training. Our entire support team are focussed on ensuring ongoing school support and are here to help every step of the way.
We want to help. We understand how important it is to find a system that allows you to easily setup and manage your students and school data with the minimum effort. You may want to focus on assessment, observation tracking, reporting or SEND, or everything. Whatever your needs, we have a flexible and reliable system that you will benefit from. We can provide on-site and remote training from one of our highly skilled Education Consultants and our Customer Service Team are also on hand for support and guidance.