Happy New Year: 新年快乐 (xīn nián kuài lè)
This year Friday 12th February marks the start of the Chinese New Year and is celebrated by communities across the world. The reason why Chinese New Year is different compared to the Gregorian calendar (which traditionally celebrates New Year on 1st January), is due to the start of the lunar new year, which is when there is the start of a new moon. 
The festival starts on 12th February and lasts up to 16 days. Under normal circumstances, families would travel far and wide to see their family and friends, however with the strict coronavirus restrictions in place, it is not possible this year. 
However, there are still some great activities for young children to get involved in at home and though there are lots of websites that offer activities, these are just a small selection we found.
1) Which Zodiac Animal Sign Are You? 

There are 12 animals which represent the Chinese zodiac signs, and each year is associated with one of these animals.

Find your zodiac sign below:

RAT: 1936, 1948, 1960, 1972, 1984, 1996, 2008, 2020

OX: 1937, 1949, 1961, 1973, 1985, 1997, 2009, 2021

TIGER: 1938, 1950, 1962, 1974, 1986, 1998, 2010

RABBIT: 1939, 1951, 1963, 1975, 1987, 1999, 2011, 2023

DRAGON: 1940, 1952, 1964, 1976, 1988, 2000, 2012, 2024

SNAKE: 1941, 1953, 1965, 1977, 1989, 2001, 2013, 2025

HORSE: 1942, 1954, 1966, 1978, 1990, 2002, 2014, 2026

GOAT/SHEEP: 1943, 1955, 1967, 1979, 1991, 2003, 2015, 2027

MONKEY: 1944, 1956, 1968, 1980, 1992, 2004, 2016, 2028

ROOSTER: 1945, 1957, 1969, 1981, 1993, 2005, 2017, 2029

DOG: 1946, 1958, 1970, 1982, 1994, 2006, 2018, 2030

PIG: 1947, 1959, 1971, 1983, 1995, 2007, 2019, 2031

And then colour in your sign on the Chinese Zodiac Colouring Pages: Colouring Pages

2) Make a Lantern

Lanterns are a significant and symbolic decoration to hang around your house for Chinese New Year. Originally, lanterns were used to provide illumination but also as lucky charms to frighten away the Nian monster. According to legend, the fierce beast had sharp teeth and horns and would eat animals and people! Though this is of course only legend, so there is nothing for your children to be scared of.

Follow this link to see how you can make your own lantern: Paper Lanterns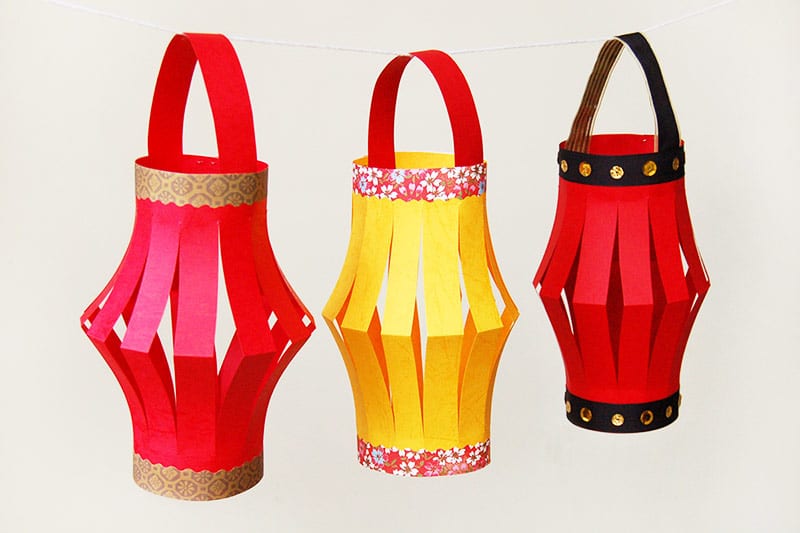 3) Make a Dragon

Dragons also play a symbolic role in the Chinese New Year. The origin of the Dragon Dance can be dated back to 206 BC-22 AD and was performed in ceremonies for worshipping ancestors and praying for rain. During the dance, the performers hold poles to raise and lower the Dragon, sometimes one man has a 'Pearl of Wisdom' on a pole and will entice the Dragon to follow him to the beat of a drum, as if searching for wisdom and knowledge. 

Learn how to make a mini Dragon Puppet with this quick and easy DIY tutorial: Dragon Puppet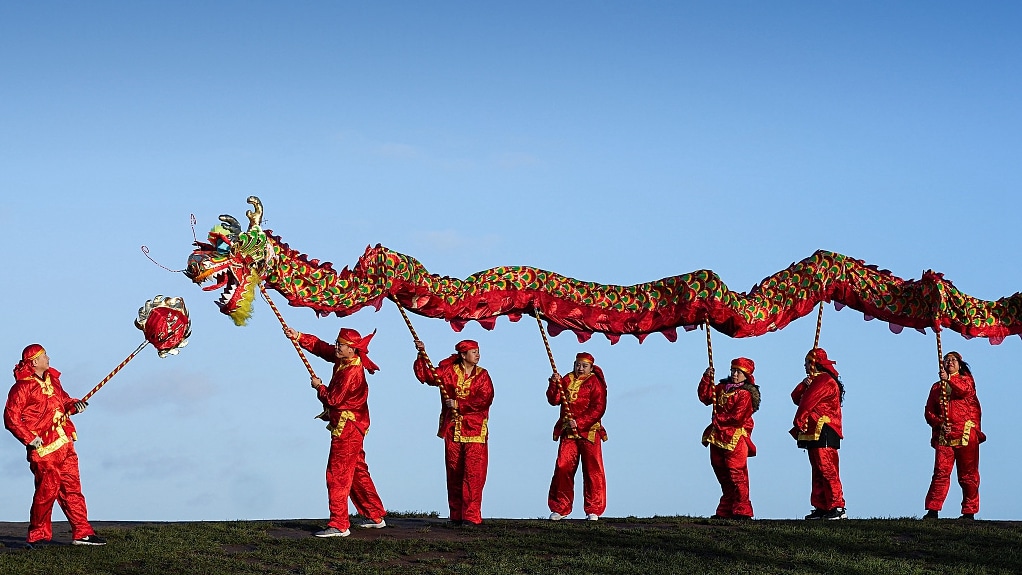 4) Red Envelopes

Instead of receiving presents as we do at Christmas, children are given red envelopes for Chinese New Year from family and friends. These red envelopes are sometimes decorated with symbols such as dragons and lions to represent good luck, and messages of good wishes can be found inside. 

You can find a simple template in the following link and decorate your own envelope: Red Envelopes