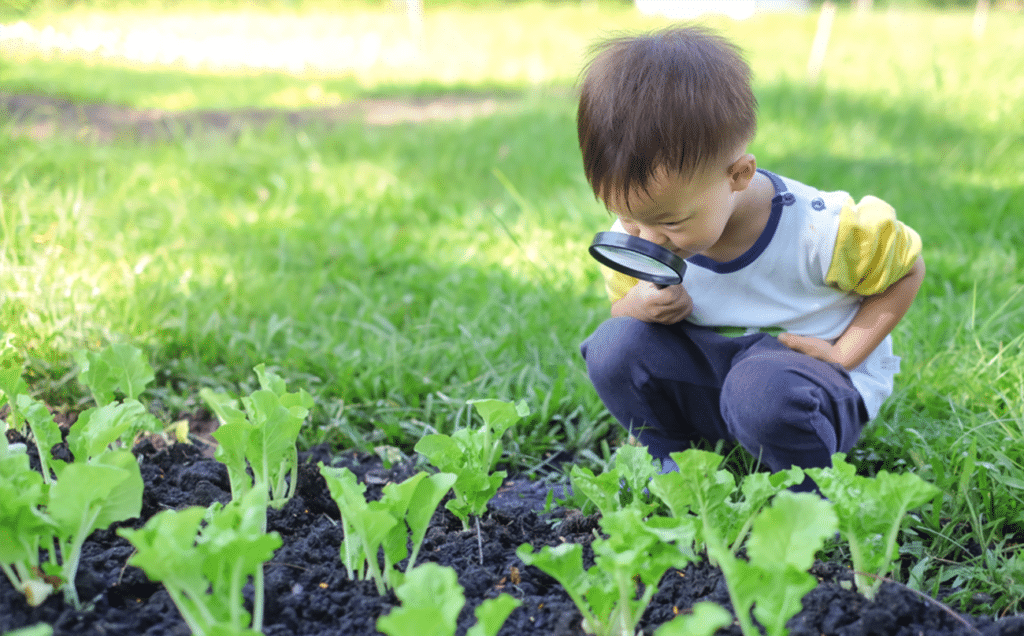 The early years foundation stage (EYFS) sets standards for the learning, development and care of children from birth to 5 years old.
A child's progress is reviewed when they are between 2 and 3 by an early years practitioner or health visitor and then a class teacher assesses them at the end of the school year when they turn 5.
The 2021 EYFS profile summarises and describes children's learning and development at the end of the EYFS.
This inclusive assessment gives the child's outcomes in relation to the 17 early learning goal (ELG) descriptors (used alongside exemplification materials) and the 3 characteristics of effective learning.
Measuring and reporting these outcomes in the EYFS is crucial for learning and improving progress and care over time. However, the ELGs should not be used as a curriculum.
Understanding EYFS outcomes is part of responsible pedagogy and is therefore central in providing the best possible education and represents an opportunity for defining and redefining pupil progress.
When outcomes are measured and reported, it fosters improvement and adoption of best practices, thus further improving outcomes.
The EYFS learning outcomes are prescribed to help practitioners make meaningful observations and ensure children are progressing in each area of development. They are there so that practitioners can understand and observe each child's development and learning, assess progress and plan for next steps.
Without these EYFS outcomes and milestone checks, progress cannot be easily tracked and monitored and so practitioners could find it difficult to make assessments about whether a child is showing typical development for their age, whether they are at risk or is ahead for their age. 
ELGs are skills-based, so that they are observable and measurable but Wood (2020) argues "this framing is problematic because it is not clear what are the implications for designing an 'educational programme' or curriculum, and whether practitioners are assessing children's observable behaviours, their levels of development, or their achievement of the learning goals." 
The importance of EYFS outcomes
Learning outcomes describe what a child is expected to be able to achieve at the end of a period of time.
Written as statements, these outcomes are any measurable skills, abilities, knowledge or values that a child demonstrates as a result of completing a given course, class or set of experiences.
Learning outcomes are important because they:
give a clear idea of what and how much to teach and plan accordingly
mean that the context of the learning will always be emphasised
help practitioners design their teaching material more effectively
make assessments mapping clear and easy
point to useful methods of assessment
make early interventions possible
give practitioners a clear direction while making assessment decisions
give an overview of learning across courses and years
shape learning and assessment activities
supports reflective practice and collaboration including the voice of the child, parent and other agencies.
Teaching without Learning Outcomes is a bit like teaching without learning so they are essential and feed into quality assurance.
Efficient tracking of outcomes can only happen with outcome based education software and this is where Educater can help. 
A well written learning outcome answers three main questions about a child's learning experience.
To do what?
For what?
With what?
General statements are useful but they need further work in order for every child to access a rich and relevant provision.
 This is why Learning Outcomes have to be geared and crafted accordingly so that all children are included. Purposeful and differentiated learning outcomes are at the heart of high quality teaching and learning.
Differentiated learning outcomes are therefore paramount in order for every child to flourish and should mirror the following principles, values and practice of ethical assessment:
inclusive and celebrate the strengths of the unique child, including children with English as an additional language (EAL), Special Educational Needs and Disability (SEND), or disability
holistic and provide a full picture of every child's achievements
underpinned by a sound understanding of child development
culturally and experientially relevant and includes all children regardless of gender, ethnicity, background and life experiences
respectful of and include the voice of the child
inclusive of parents as they have a unique insight into the needs and interests of their child
EYFS changes
The Department for Education (DfE) has published Development Matters, new non-statutory curriculum guidance which supports the delivery of the revised early years foundation stage (EYFS) statutory framework.
This offers a top-level view of how children develop and learn, and guides, but does not replace, professional judgement and is intended for use with the Statutory Framework which comes into effect in September 2021, or by early adopters in 2020. The changes to the EYFS statutory framework are being made to improve outcomes at age 5, particularly in early language and literacy.
The EYFS is a framework and is intended as a guide to a curriculum. Importantly, the learning opportunities on offer need to be responsive to children's individual interests and needs and there is no single right way to achieve this.
Children's outcomes and social mobility will always be a rich mixture of contextual influences such as the quality of the home learning environment, demographics, childcare settings, appropriate funding and the qualifications and expertise of early years practitioners (see Melhuish & Gardiner, 2020).
The importance of learner readiness and learning outcomes are intimately linked and there are many other multifaceted factors that contribute to learners' achievements besides curriculum and instruction.
As of June 2021, Educater's Tiny Tracker system will include the New Development Matters Framework which will have the option to edit or create your own EYFS content.