Interactively analyse your results at the touch of a button
Analytics allows you to examine pupil data at various levels and drill down to individual pupils. Data sets include EYFS, Phonics, KS1 and KS2, and aggregated MAT data. The Analytics module is perfect come results day to discover how well you have done. It uses your data and provides a comparison based on national data, alternatively if you have your own bench mark data this can be compared.
Print or share your interactive reports
Early Years Foundation Stage Reports
Our EYFS report begins with the usual cohort characteristics info with a complete analysis of strengths across all seventeen aspects of learning. You can then expect to move on to Good Level of Development, % of pupils in the lowest 20% for your authority and finally % of pupils meeting and exceeding the expected level across the early learning goals.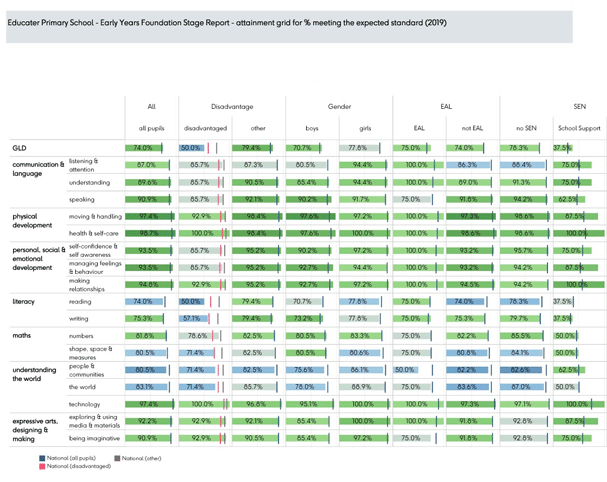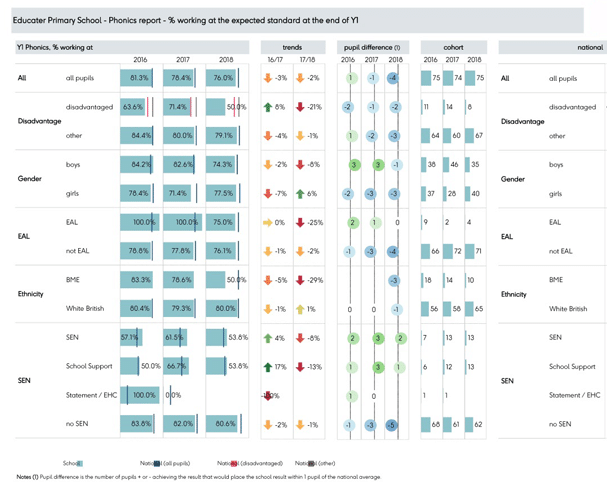 Kicking off with a contextual page the report moves on to show strengths and areas to investigate. This is followed by breakdowns of Y1 and Y2 phonics results by the main vulnerable groups.
Key Stage 1 Outcomes Report
Everything you need to analyse and digest your KS1 outcomes. Includes Reading, Writing, Maths and Phonics with separate analysis for Disadvantaged pupils. Trend (subject to historical information) and contextual data are also included.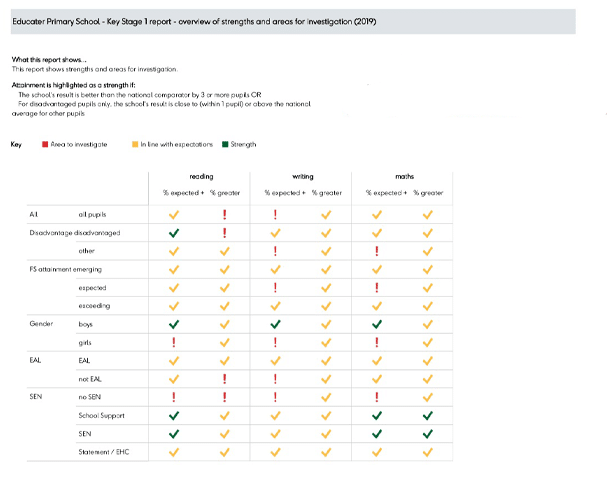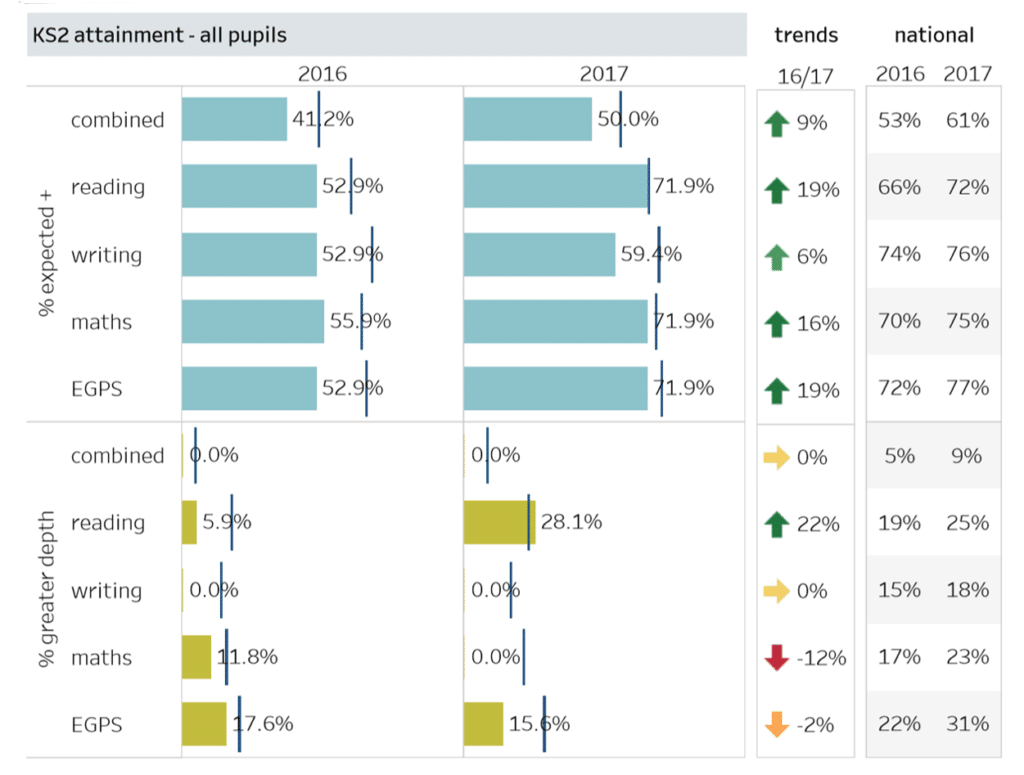 Key Stage 2 Outcomes Report
Comprehensive coverage of KS2 outcomes. The report breaks down each subject into Expected Standard and Greater Depth, with separate analysis for Disadvantaged pupils. Each subject is split into Attainment and Progress. In addition, the Outcomes Report provides an overview of your cohort's strengths and areas for investigation.
This is an interactive report that allows you to filter and sort individual students or groups. For example, you could list pupils in alphabetical order, by highest attainers or by progress from KS1. You can also filter groups, such as Disadvantaged or SEN, to examine them in isolation. The interactive nature allows for easy highlighting.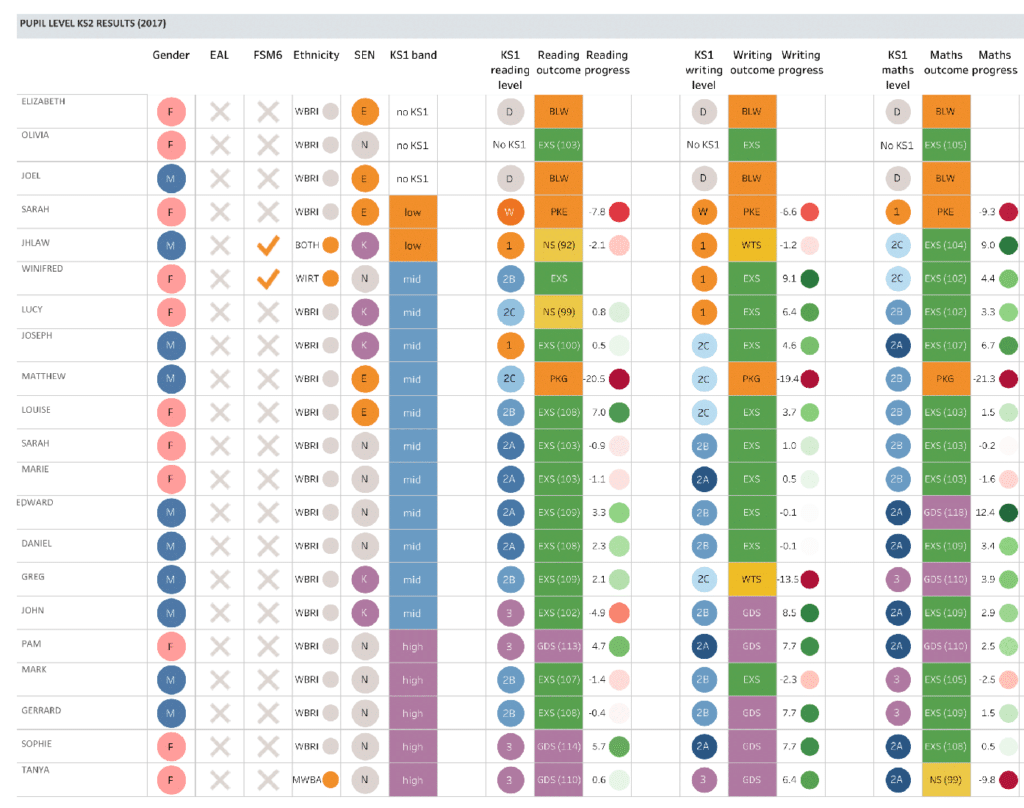 An online Self Evaluation tool that will support you in shaping School Improvement Plans and be fully prepared for your next OFSTED inspection