With educational industry experts and software developers, the Educater system has been developed to meet the requirements of all establishments.
How Educater can support School Leaders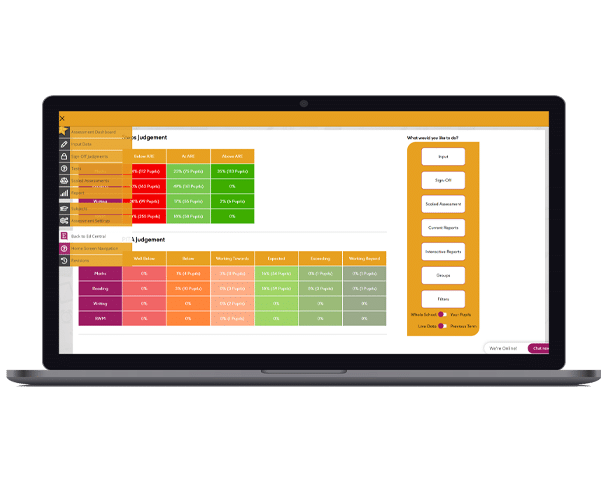 Pupil Assessment Tracking Software
School Leaders are provided with an assessment tracker where they can analyse attainment and progress across the whole of their  school or multiple schools.
They are able to analyse real time data with simplicity and speed. One of the true benefits of Assessment's pupil progress tracking system is that Senior Leadership teams are able to input their own assessment content into their educational assessment tracking software. This allows School Leaders to customise their assessment package in a way that is right for their setting.
Interactive Self-Evaluation Tool
Many School Leaders spend a huge amount of time writing their self-evaluation ready for Ofsted and this often ends up being a very long, detailed document. The feedback we have had from inspectors is that they are not looking for a lengthy document with a lot of narrative and would prefer a summary of the online school self-evaluation form.
Our aim in creating SEFOnline has been to create a user-friendly, online self-evaluation form which pulls together the key evidence and presents it in a visual format which will be accessible to a wide range of audiences.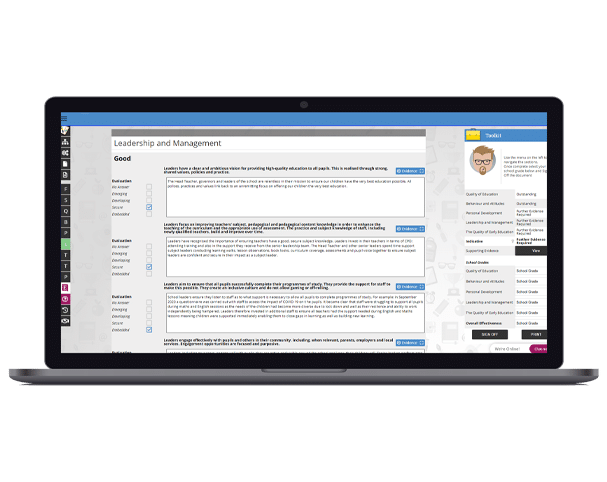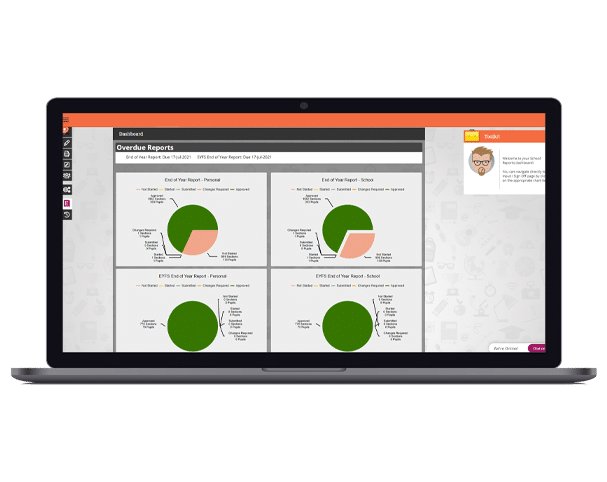 Personalised Report Writer
Educater Report Writer provides School Leadership teams with tighter control over writing school reports that schools send out to parents. The report writing software also allows leaders to approve comments made by teachers. Senior Leadership Teams can also set tight and clear deadlines and notify teachers when their school reports are overdue.