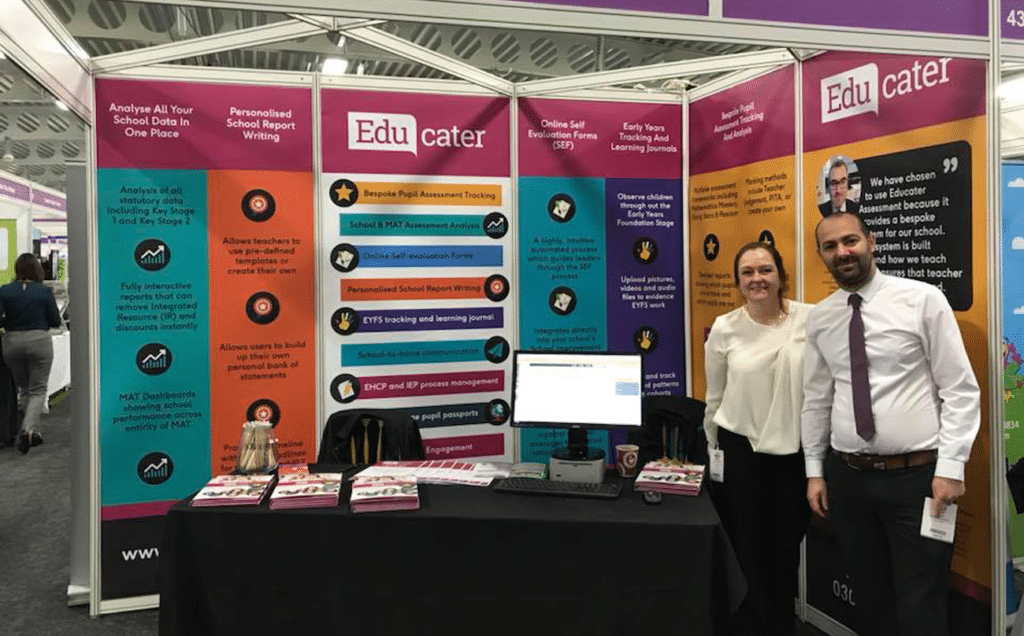 Assessment tracker on show at The Education People Show.
Educater will be in Maidstone, Kent, today to showcase its pupil tracker Educater Assessment at The People Education Show.
The event is Kent's leading exhibition to promote the development of school leadership and management in the county. The event gives headteachers, assessment leads, senior leaders and school business managers an opportunity to network with leading education suppliers like Educater who will be on hand to give demonstrations of their portfolio of school improvement and assessment tracking solutions.
The free-to-attend event has recently been rebranded at The Education People Show after being known as EduKent in previous areas. It has been developed in response to the rapidly changing educational environment and is designed to meet the needs of schools and academies by providing education support services, all in one place. 
Educater Assessment will be located at stand 435. Please feel free to come over and visit us for FREE demonstration of our pupil assessment tracker and other school management solutions.