International Student Assessment Tracking and Reporting
The optimal tracking solution for schools and MATs for any curriculum, any data format and any reporting demands.
Customisation: Track your students using any terminology and grading method.
Curriculum: Choose from a wide range of off-the-shelf curriculum or create your own.
Support: Receive outstanding customer support from real people.
Workload: Easy data input and import/export options keep the workload low.
Reports: A suite of analytical reports from gap analysis reports to support in-class teaching and learning, to summary analysis to provide accountability for your senior team.
Supporting teachers and classrooms around the world
Using test data to enhance student performance
Our smart data import makes it super easy to import any test data into Educater. With just a few simple clicks, your data can be fed through the system ready to be analysed with the suite of reports available.
Example of tests to import:
GL Assessment Tests
Cambridge Progression Tests
Cambridge Checkpoint Tests
Pearson IPLS Achievement Tests
Pearson IPLS Progress Tests
RS Assessment Tests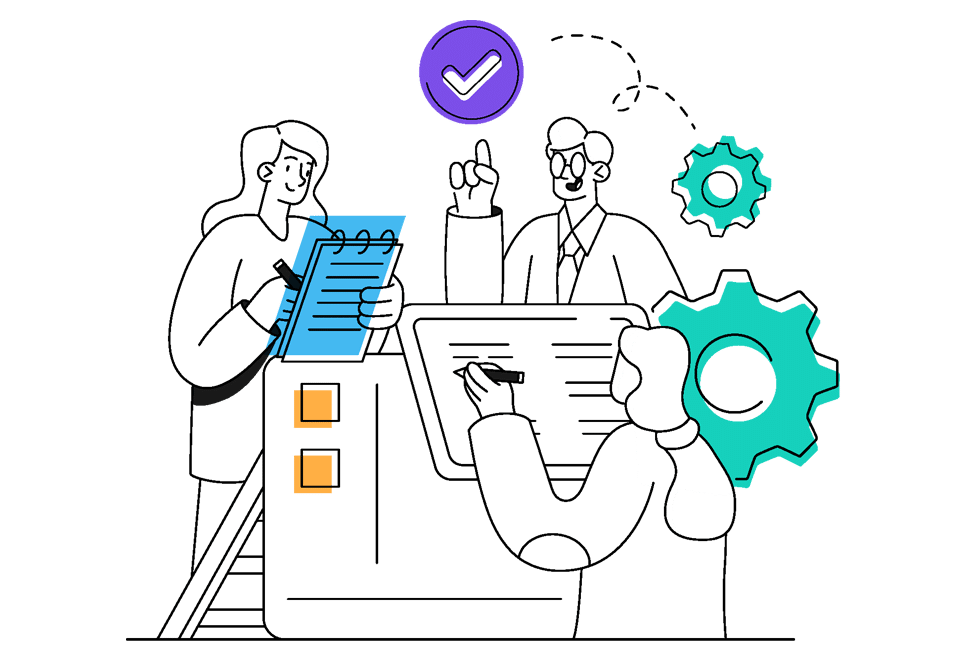 The freedom to choose the curriculum of your preference
Whether you choose to use your own curriculum, use pre-built curriculum such as the British National Curriculum and White Rose Maths for example, or blend elements from different curricula to create a tailored educational programme, our Assessment Tracker can accommodate your individual learning requirements and empower the diverse academic pathways to allow students to achieve their academic goals.
Why the best international schools choose Educater



Real-Time Progress Monitoring

Effortless Data Management



Outstanding Customer Support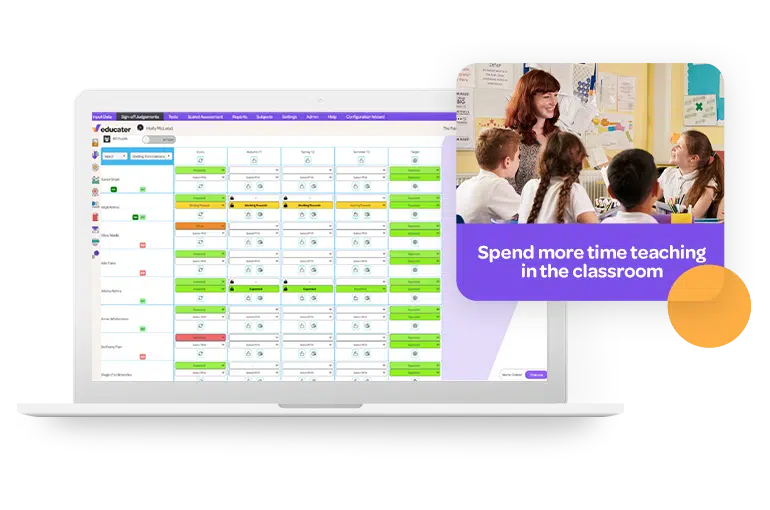 Record assessment data against individual or groups of students.
Instant access to real-time data.
Generate comprehensive reports to identify student performance.
Use the Gaps In Learning Report to provide targeted support.
Send customised reports with progress information to parents.
Spend more time teaching in the classroom.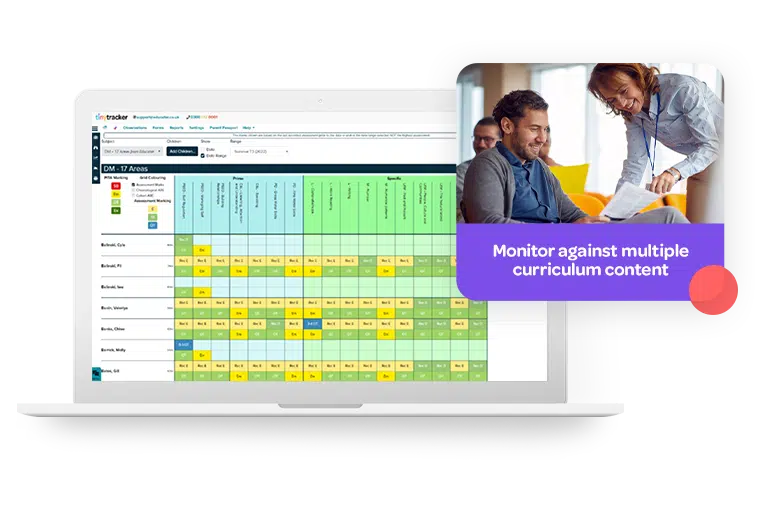 Record data-driven assessments and observations.
Bank of curriculums available to use or customise.
Development Matters Framework and Birth to 5 Matters Guidance available.
Generate and share customised reports including Learning Journeys.
Empower parent engagement with regular updates.
Freedom to offer a better quality of education centred around your own setting.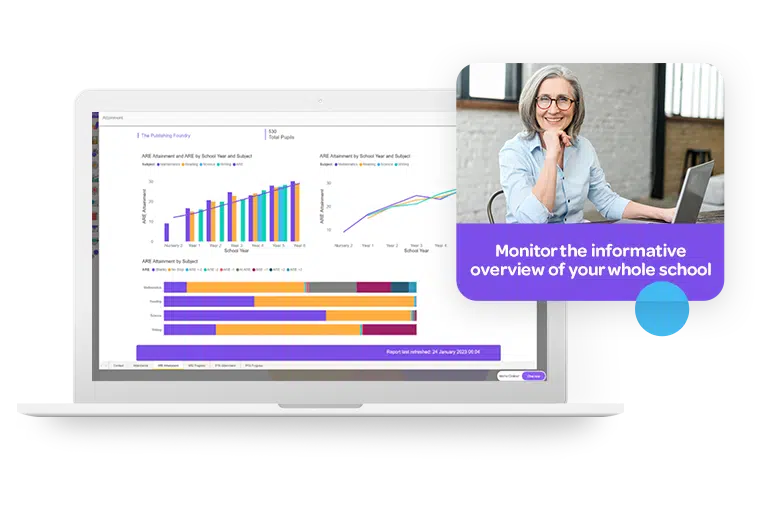 Use the Gaps In Learning Report to aid Curriculum planning.
Design bespoke curriculum grids and assessment frameworks.
Create individual student progress and attainment reports.
Monitor the informative overview of your whole school.
Encourage collaborative teaching to discuss student outcomes.
Relieve staff from large volumes of paperwork and administration burden.
We're happy to make a positive difference in 1000s of classrooms around the world

"The system was able to be more bespoke for our needs as an international school, than other assessment systems on the market."
Sign yourselves up! The team are phenomenal and are always a huge help!
Jamie Atkins I Nord Anglia The British International School Abu Dhabi

"Assessment data is effortlessly analysed with reports produced in a variety of formats at the click of a button."
All key groups are easily identified, allowing the impact of interventions to be reviewed and evaluated.
Mark Dakin I St Giles' CE Primary School

"Educater allows schools to tailor the system so that it works effectively to meet specific needs."
This was particularly useful when embedding our approaches to the assessment SEND children.
Laura Trelfa I Micklehurst All Saints CE Primary School

"Educater has allowed us, as a school, to use a platform to log, monitor and track pupil's progress, assessments, test scores, gaps in learning and many other features."
Being able to customise our own grids has also been a great facility for us to use and develop across our curriculum.
Emma Williams I Whitby Heath Primary School

"I have really enjoyed working with Educater to get all our assessment frameworks onto one system"
Working in a SEN school with students aged from 11-19 has meant we needed a system that can include students working on the engagement model all the way to secondary school.
Bradley Jowitt I Seven Hills School

"Before using Educater we used a paper-based system which was bulky and had to be passed from year to year."
We have been able to adapt the system in order to track and monitor progress of all of our pupils from KS1 through to post-16.
Mikaela Chapman I Stone Hill School
A tool for your every need

A complete assessment tracking solution for flexibly monitoring pupil attainment and progress. Designed to streamline your workload.

Share key information such as Annual School Reports and EYFS observations directly between teachers and parents.

Analyse pupil and school data to identify performance levels and enhance school improvement.