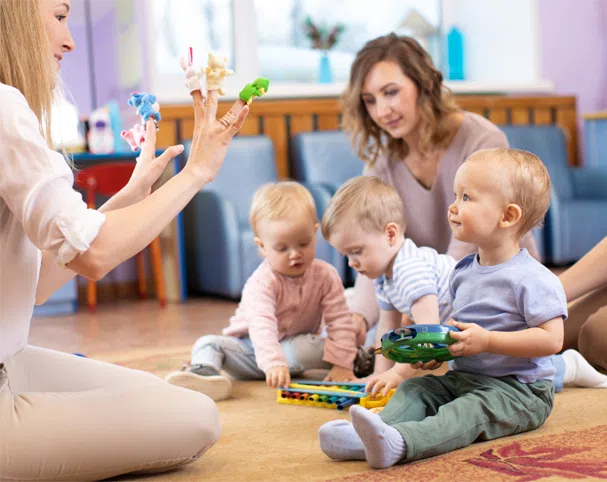 1 Tracking and Monitoring
Use the tracking feature to upload pictures, videos and audio files evidencing the work your children complete. We provide a range of frameworks to choose from and you can monitor children against multiple curriculum content including EYFS and ELG frameworks.
2 Creating Learning Journeys
Store all observations, photos, and videos on the system, where you can access them rapidly and build them straight into exclusive online EYFS Learning Journeys. 
Our web-based platform allows staff to log into their account securely from anywhere, at any time to upload data. Information can be recorded quickly onto the system to give clear insights into progress and achievement and inform planning.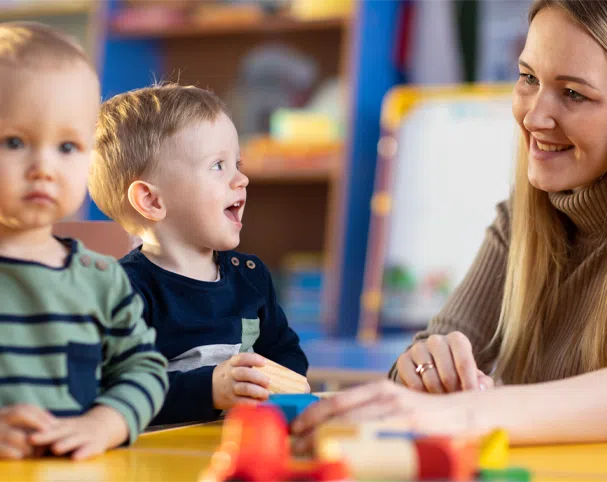 Tiny Tracker aims to support Early Years Leaders manage their settings effectively. Our tool will help leaders to understand the needs of their setting and identify areas where young children need additional support. 
5 Communicating with Parents
Parent Passport allows instant sharing of observations as chosen by the school. Parents can log in at any time to see updates on their child's activities and add their own comments and photographs to the record. Information on health can be shared along with meals, nappy changes, and sleep routines. The passport is also a channel for parent/school messages or the sharing of school newsletters. 
EYFS Tracker Related Content
Identify and track how the youngest children are progressing and evidence their journey through their Early Years Foundation Stage (EYFS)
Flexible Tracking for your EYFS Setting
Tiny Tracker allows you to identify and track how the youngest children are progressing and evidence their journey through their Early Years Foundation Stage (EYFS)
The importance of EYFS Learning Journeys
Our learning journey maps individual development which can be later used when considering reporting and the Early Learning Goals at the end of Reception
EYFS Assessment, Observation and Planning
Whether you are working as part of a nursery, within a preschool or any early years setting, EYFS assessment has the same key elements needed to ensure all children can reach their full potential

The complete assessment suite that supports your educational setting - track data to give clear insights into attainment and progress

A simpler process of observing your pupils, students or trainees to identify their next steps in learning
An overview of Tiny Tracker: EYFS Assessment Tracker and Online Learning Journey Webinar
See how to record observations, run reports, create a tailored Learning Journey and how you can share these with parents.

Identify and track how the youngest children are progressing and evidence their journey through their Early Years Foundation Stage (EYFS)

Regularly keep parents updated with child observations, daily care diaries, announcements, and updates on learning
Meet with an Expert Consultant