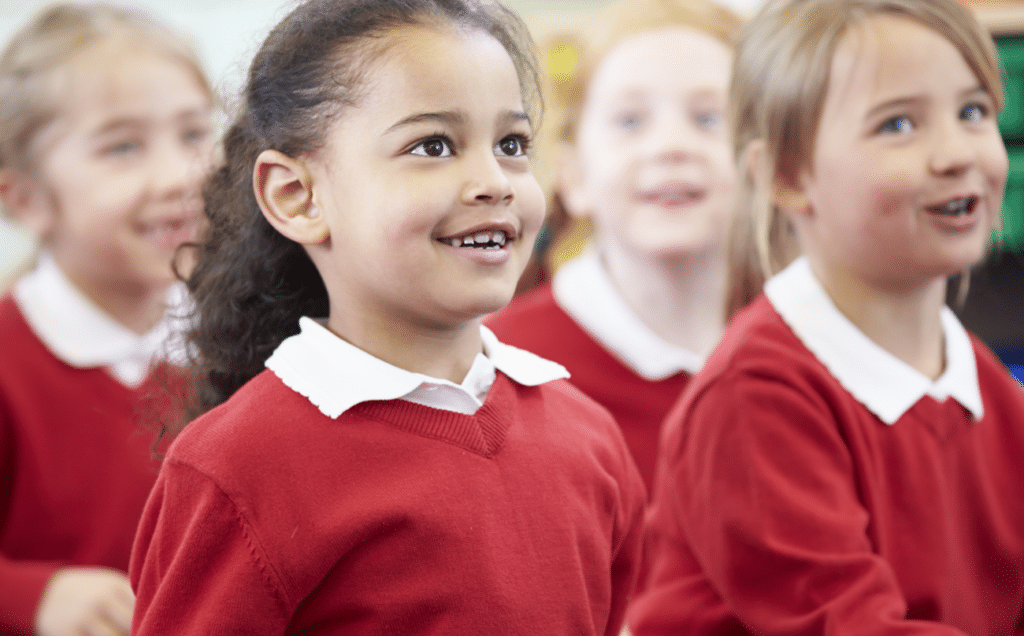 Helping Schools To Get Inclusive Education Right
There are 1.3m pupils in England (14.9% of all pupils) identified as having special educational needs and disabilities (SEND) and increasing numbers of children with SEND are educated in mainstream schools with support. 
The purpose of inclusive education is about creating access points to learning that are good for everyone and successful inclusion depends on children's needs, abilities, interests and personalities, the resources provided and the attitudes of staff and other pupils.
Pupils with SEND have diverse needs of different levels of severity, and they may have more than one type of need. The most commonly identified primary needs are speech, language and communications needs and moderate learning difficulties.
According to the National Audit Office there are over 270,000 pupils with SEND who had legally enforceable entitlements to specific packages of support, set out in education, health and care plans (EHC plans) and these are children whom local authorities have assessed as needing the most support.
Just over a million did not have EHC plans but had been identified as needing some additional support at school.
Inconsistent support
Pupils with SEND are among the most vulnerable in the school system and the quality of support they receive significantly affects their well-being, educational attainment and long-term life prospects.
The government's vision for children with SEND is that they achieve well at school and live happy and fulfilled lives yet different schools have unique ways of implementing inclusive education.
However, there are questions about whether pupils receive consistent support across the country as there is considerable local variation across aspects of SEND provision. Ofsted and Care Quality Commission (the CQC) inspections indicate that many local areas are not supporting children and young people with SEND as effectively as they should be.
They found the key influences on local performance included the strength of leadership, effectiveness of joint working between agencies, and engagement with children and parents.
DfE surveys have shown that although classroom teachers in mainstream schools feel generally confident identifying pupils with SEND, they are less confident in their ability to meet their needs.
What do effective schools do?
Effective schools operate on the premise that pupils with SEND are as fundamentally competent as students without disabilities and so can be full participants in their classrooms and in the local school community.
In fully inclusive schools, children are engaged and achieving through being present, participating and learning.
Causton and Tracy-Bronson (2015) say that successful inclusive schooling environments display some key indicators:
Co-planning
Special and general education teachers plan on a weekly basis about upcoming lesson units and assessments.
Co-teaching
Two teachers work together in a "flexible and coordinated way" carrying out accommodations and modifications for students who require special education services.
Community Building and Culture
Inclusive classrooms are places where everyone feels accepted and part of a culture that embraces diversity and difference. All children should feel welcomed, appropriately challenged, and supported in their efforts.
Differentiation
Inclusive schools make differentiation a top priority and make edits, adjustments, approaches and interventions. Importantly though classroom adaptations designed for students with SEND are often also helpful to students without SEND.
Students Do No Leave to Learn
All children have the right to the same educational space and children with SEND do not leave their peers to work on specific skills or subject areas outside of the classroom. Interventions occur with the context of the general education classroom although sometimes this isn't always possible, e.g. for speech or occupational therapy.
Grouping and Seating are Heterogeneous
Children with and without SEND are evenly mixed throughout the classroom not grouped on one table.
Engaging teaching
Teachers plan lessons that are engaging and have every student in mind. But to be effective, teachers need an understanding of best practices in teaching and of adapted instruction for SEND and giving teachers the opportunity to collaborate and develop new skills is a prerequisite for success.
What else do effective schools do?
The UNESCO (2017) Guide for Ensuring Inclusion and Equity in Education identifies a number of key dimensions for establishing inclusive and equitable education systems including having inclusive polices that promote high outcomes for all students; flexible and accommodative curriculum; strong and supportive school leadership; equitable distribution of resources; and teachers who are trained in inclusive pedagogy and view it as their role to teach all learners in a diverse classroom.
In addition, effective schools
foster the identity, language and culture of all learners
have high expectations of all their learners
are innovative and flexible
adapt to the child or young person rather than making them adapt to fit the school
have strong leaders who communicate and model clear values and expectations
have good systems and processes in place for enrolling and welcoming learners with special education needs and identifying their needs and strengths
have high quality inclusive teaching (Packer, 2017)
work effectively with parents, families and their wider communities
have self-review processes in place to ensure ongoing improvement of policies and practices
have inclusion coaches
Effective SEN provision is guided by a strong culture, progress tracking, personalisation and a flexible use of evidence-base strategies.  
Schools with their finger on the pulse collect data regularly to facilitate the early identification of need and conduct assessments to get a full rounded picture of a specific child's needs.
Progress is appropriately collated, monitored and used to underpin decisions with clear systems of accountability for progress.
How Educater Can Help
Although we have come a long way since Warnock and Salamanca (Conner, 2016), there is more to do which is why the government has announced the launch of a crosscutting review of SEND.
Some pupils with SEND are receiving high-quality support that meets their needs but many other pupils are not being supported effectively. Inclusive schools have success in attaining high achievement outcomes for all learners and we need to learn from those and share what it is they are doing so well. 
This is where Educater can help you support vulnerable children so they are successful in their learning by providing powerful tools that make a difference.
Educater's  SEND – EHCP and IEP management software helps all school staff learn about their pupils' needs, improves communication between professionals and families, unites education, health and care teams and provides a quicker turnaround for pupils resulting in a more effective learning.
Educater's SEND software recognises that inclusion is organic and is about valuing and accepting individuals and their uniqueness and providing equitable access to all areas of school life focused on personal growth and development.
It understands the quality of EHCPs is paramount and that provision is related to need so delivers the resources so teachers can navigate with confidence.
It's a robust and must-have system for any SENCO.