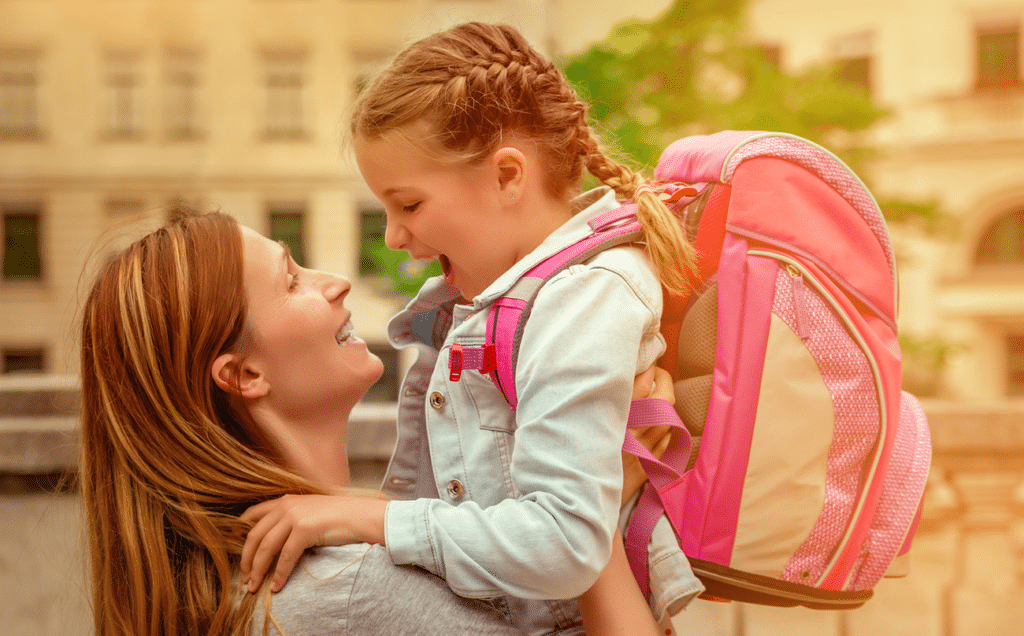 Building a good parent teacher relationship can feel like a daunting challenge, but there's no reason it should feel this way, as both parents and teachers have the same goal of making sure each child is happy and achieving their best. However, we understand that there may be moments that will test the positive relationship you've formed. To make sure everyone is on the same page, we've put together our top tips on how to build good parent teacher relationships that will not only benefit the child but also the parents and teachers.
Be friendly
Being friendly to parents may sound like an obvious suggestion but putting the extra effort in to say hello and smile will set the child's mind at ease. They may feel anxious at the thought of their parents and teachers meeting and an open and friendly welcome will let them know they don't need to worry.
Being friendly will install a trust that their child is in good hands and that you care for their wellbeing and school progress. It may even help diffuse a tricky situation if a parent comes in with guns blazing. It also lets them know that if there is an issue at school or at home, they can approach you.
The more positivity you put out, the more you will receive in return. If you are friendly and warm to parents, then they are more likely to be friendly and warm back.
Get to know every child
Getting to know the child's hobbies, interests, strengths and weaknesses and recording it in their one page Pupil Passport will help them feel valued and important as well as supported in and out of the classroom.
This will show that you are passionate about teaching and take a real interest in every child. It also demonstrates that you are giving their child the right amount of attention and support they need in the classroom.
If you find talking to your students' parents tricky due to nerves, then having a knowledge about each child will give you something to ask them about as well as letting them do more of the talking. If you know their child has a specific hobby like karate, then ask how their lessons are going and what level they are on.
Regular communication
Regular communication of any kind to inform parents of the child's achievements, progress, areas of improvement and good and bad behaviour will make parent teacher communication seem a lot less scary to the child. Most importantly having praise sent home will give them a confidence boost and self-belief in their abilities.
Regular communication keeps parents informed and up to date with their child's education. Communication doesn't have to be in the form of a phone call or a letter either. Why not try Educater Mail: school to parent communication software, to keep parents in the loop with classroom activities, progress and trips.  
Having an updated record of each child's progress and what they have been studying will help keep you up to date and prepared for report writing, parents evenings and contact with parents, as you will have all the information you need in one place.
Always be prepared
Whether it be a call to the parents or a meeting at school, being prepared with the points you want to discuss will help the communication go much more smoothly, putting the child at ease.
Being prepared will confirm to the parents that you know what you are doing, that their child is in good hands and will overall make the encounter a positive experience.
Again being prepared may sound obvious but having all of your points clearly written down in front of you using the Educater Assessment tool could save you from any embarrassment of getting students mixed up or having messy scraps of notes.
Start and finish with positive praise
Students may feel anxious about their parents and teachers discussing behaviour and progress as a call home might make them think or feel that they are not doing well enough or that they are in trouble. Starting and finishing the communication with positive praise will help the child feel less anxious and that they are not being criticised but that it is constructive for their behaviour and progress.
Some parents may feel defensive or protective upon hearing that their child may not have behaved in an appropriate way or that they need more educational support so letting them know a positive before and after the "negative" will help them appreciate that they are performing well in other areas but just require a little extra support elsewhere.
Starting and finishing with positive praise should remove any worry or stress around parent teacher relationships and communication. Parents simply want the best for their children and to know that they are doing well. Letting them know the positives will put their mind at ease and will make your job that little bit easier. It also encourages a self-belief of achievements within children, whilst supporting their wellbeing and encouraging progress.