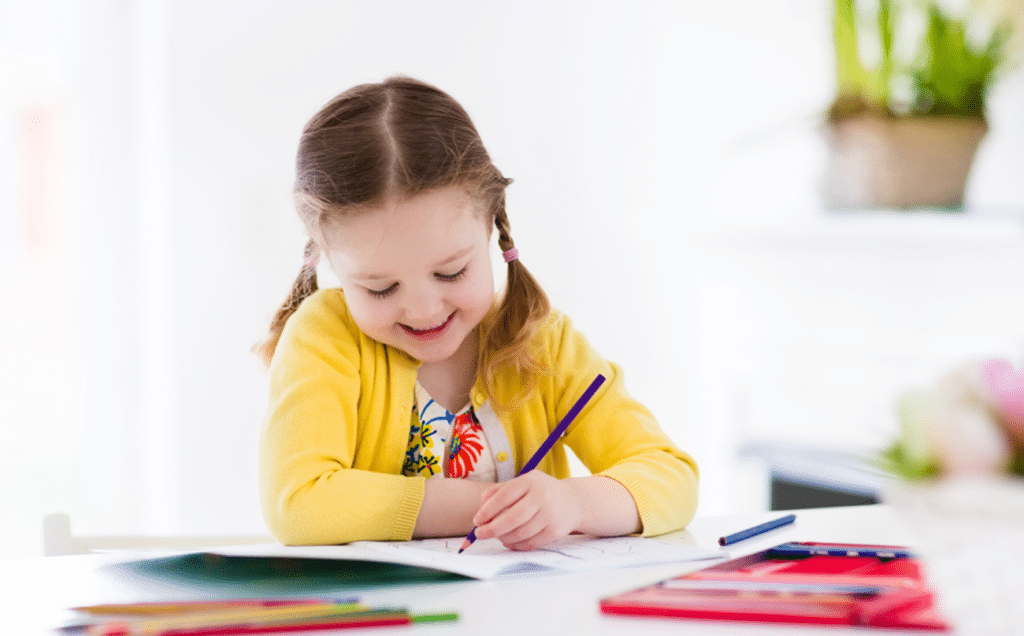 The idea of recording a child's achievement within an EYFS Learning Journey is nothing new within the Early Years settings. When assessment first gathered pace towards the end of the last Century, it became common for settings to create folders/files/books for every child collating pieces of their best work.
This item would travel with each child through their learning journeys and, at times, be ceremonially presented to them as they left. It is suspected that not many children ever received a portfolio covering their whole learning journey since, before long, workload and Ofsted kicked in and it was recognised that collating these did not effectively raise attainment.
In the first ten years of this Century, collecting information as evidence in EYFS was crucial. Without sufficient evidence children could not achieve '9's' and without enough of these, the school's performance would be called into question.
What is a Learning Journey and why are they made?
The term 'learning journey' has been used to mean different things in different contexts but is often seen as a holistic way of recording how a young child learns and develops as they move through the Early Years Foundation Stage. More recent references to a learning journey acknowledge it as a document in which practitioners collect evidence of a child's learning and development as they make progress towards the ELG's at the end of the reception year. (Lancashire County Council, 2014)
The EYFS Learning Journey had been deemed by many as unworkable. How on earth could practitioners be expected to collect evidence against every strand and area of learning? The answer emerged – through sheer determination, hard work and professionalism. Against all the odds, they deliver the curriculum, nurture their learners and move along the treadmill of gathering evidence. The EYFS Learning Journey became the bible by which Early Learning Goal judgements would be measured.
Reforms to the assessment agenda and school performance measures in the mid-20-teens helped Government realise that since the first baseline for progress measures was created in KS1, schools had no incentive to move children forward before that. Then came the decision to create a measure right from the beginning of Reception. Baseline tests were trialled.
There are new Early Learning Goals, as measures of outcomes at the end of reception, being used this year by Early Adopters and being statutory for all in the academic year 2020-2021. Whilst these are to be reported by schools, they will no longer form part of a school's performance measure. The Local Authority will be responsible for quality assurance, but this is simply ensuring returns are complete and "It does not mean ensuring accuracy of teachers' professional judgement." (DfE Early Years Foundation Stage Reforms, 2020)
Without external moderation the requirement for that evidence goes. The new Development Matters states clearly that "Settings can help children to make progress without generating unnecessary paperwork." Furthermore, the Early Adopters Framework states:
"When forming a judgement about whether an individual child is at the expected level of development, teachers should draw on their knowledge of the child and their own expert professional judgement. This is sufficient evidence to assess a child's individual level of development in relation to each of the ELGs. Multiple sources of written or photographic evidence are not required, and teachers should not record unnecessary evidence."
Not only is the Learning Journey document not required, but we are also being cautioned against excessive gathering of evidence. So, is this the end of the EYFS Learning Journey?
Many EYFS teams have embedded the document into the heart of their practice. We hear of how fond parents are of receiving such a document which clearly illustrates their child's learning journeys.
The way forward is in using the technology we have today to assist teachers in organising what they know and, for the best systems (such as Tiny Tracker), to enable sharing with parents in an arena that's quickly accessible and doesn't get dusty in the attic.