Assessment Tracker is perfect for pupil tracking and monitoring to provide a clear snapshot of pupil progression. Assessment Tracker provides School Leaders with a tool where they can analyse attainment and progress across the whole school or multiple schools. 
Analyse real time data with simplicity and speed. One of the true benefits of Assessment's pupil progress tracking system is that Senior Leadership Teams are able to input their own flexible assessment curriculum into the system. This allows School Leaders to customise their assessment package in a way that is right for your setting.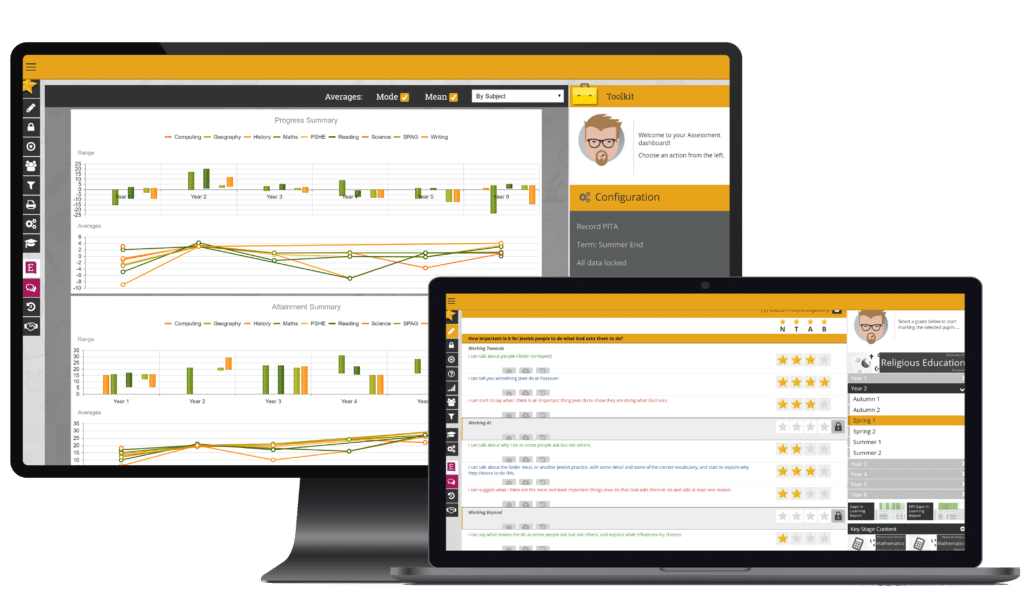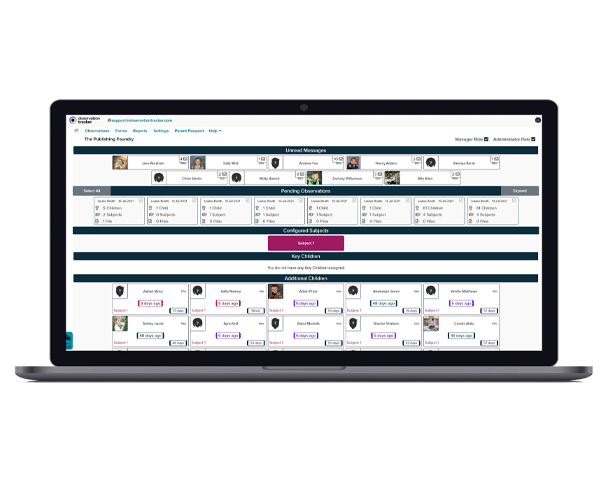 Looking for something simpler?
We recently launched our NEW Observation Tracker, an assessment tool which provides a straightforward process of observing your pupils to identify their next steps in learning. With Observation Tracker, you have full control over the curriculum you deliver, allowing you to flexibly input and edit the assessment content you wish to use. This assessment tool is perfect for tracking small steps for SEND pupils, meaning that all pupils within a school can reach their full potential but is also flexible enough to be used across a variety of settings.
Tiny Tracker is an EYFS tracker and learning journal that allows practitioners to share evidence with parents so that they can see for themselves how their children flourish from the start of their learning journey. Early years settings can identify and track how young children are progressing and evidence their journey through their Early Years Foundation Stage (EYFS).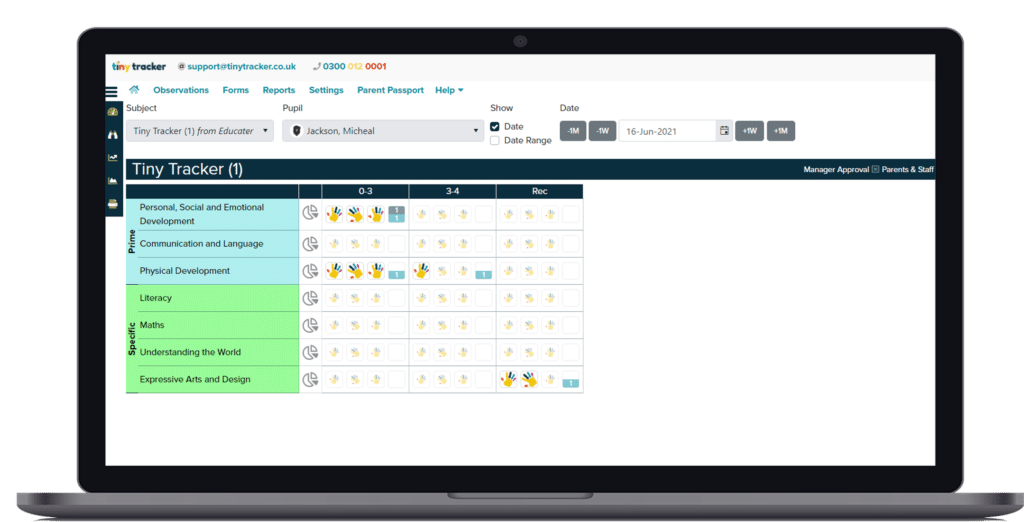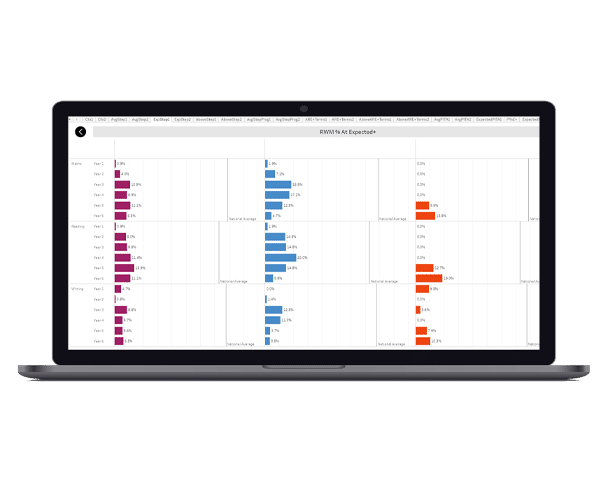 To make things simple, you will have access to our MAT Dashboard, where key contextual and attainment information, for all schools across your collaboration, will be displayed to ensure you can keep track of all schools.
With the help of Educater's software we can ensure high standards are set through constant sharing of data to maintain consistency in teacher assessment and development. 
Other Tools for Data Tracking

Mail
School Reports
SEND
Parent Passport

Improve Collaborative Professional Development
Use the extensive range of Trust data to accurately inform professional development planning, identify common needs and facilitate the sharing of good practice from particular strengths.
With the Educater system you can use standardised assessment routes across your whole MAT to make easier judgements regarding where pupils are in relation to each other in different environments and for teachers to move from one location to another.
The online MAT dashboard will show key contextual and attainment information for all schools across the MAT/Collaboration, allowing leaders to see how each setting is performing.
Maintain Consistency in Teacher Assessment
With a unified tracking system, professional conversations become more productive across settings. This will facilitate moderation processes and subsequently increase consistency in teacher judgements.
Manage Transitions Between Schools
One global MAT view but individual school-based systems allow easy movement of staff between schools within the MAT without having to re-train or mark on different assessment routes.
The transfer of pupils between schools is a smooth and seamless process with the transfer occurring directly through the system. Teachers can efficiently access the system with familiarity in Trust-wide settings.
With the support and guidance from educational industry experts and software developers, the Educater system has been developed to meet the requirements of all establishments.
We don't expect you to change the way of doing things to suit the programme, we can set up the programme to suit your way of doing things.
Becoming an Educater School
When you join us, we don't expect you to learn the system on your own. We have a team of experienced Education Consultants who are here to help check the readiness of your system and offer training for all your staff members - we can provide training in whichever way you would like, whether that's with all school staff or in smaller groups, for example, your SLT.
Our team are always ready and on hand to support you and your colleagues. We have an in-house Customer Service Team, who are available to support you with any questions that may arise. We also have an in-house Development Team, one of whom is dedicated to Customer Support, ensuring we meet your every need.
We are confident our Assessment Tracker and Observation Tracker will meet the needs of your schools and would be delighted to offer you a free demonstration with one of our Education Consultants.
We also offer a 3% discount per establishment (up to a maximum of 15%) when a group of schools sign up as a collective or MAT. Please get in touch with a member of our team for further information.